50+ TRADING STRATEGIES
The NanoTrader platform contains over 45 trading strategies. These strategies can be used for free. The majority of the strategies are from well-known traders such as Martin Pring, Charlie Wright, Linda Raschke, Perry Kaufman, Dr. John F. Ehlers, Stéphane Ceaux-Dutheil and John F. Carter.



TACTIC ORDERS
The TacticOrders tool converts the opinion of indicators and trendlines into a concrete trading signal. You can confirm the order or let it execute automatically. Programming is not required! Watch this video for automated trading based on technical indicators.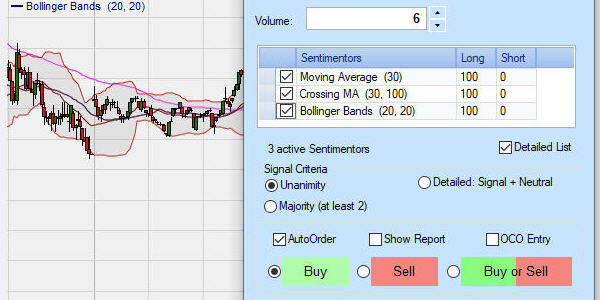 LAY-OUT TRANSFER
Complete platform lay-outs, including signals and other automation instructions, can be transferred from one trader to another. Attach a lay-out file to an e-mail and send it. The recipient drags the lay-out file onto his open NanoTrader. Both traders now see the same lay-out.


ORDERS BASED ON TIME
NanoTrader is the only trading platform which allows you to completely integrate the factor time in a trading strategy. Only execute signals during a particular time period? Close a position at particular point in time? Everything is possible.


LIVESTATISTICS
LiveStatistics allows investors to define an event based on different parameters. LiveStatistics will identify in real-time how often similar events occurred in the past. All these past events are analyzed in real-time. Based on the price developments of the past events, projections for the current market price are displayed in the chart.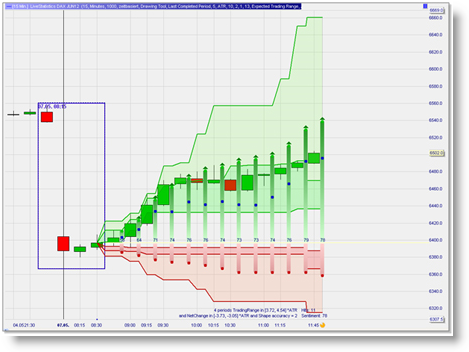 Read this guide "LiveStatistics"
Watch these videos "LiveStatistics 1" and "LiveStatistics 2"


TRADING STORE
The Trading store allows clients to activate free and paying trading tools and strategies in their platform. Many of these tools and strategies are produced by famous traders such as Birger Schäfermeier, Michael Voigt, Eric Lefort, Rene Wolfram, Thorsten Helbig, Tobias Heitkötter and Erdal Cene.