Free trading newsletter
Trading the DAX 30 index
Trading strategies
Traders can use futures or CFD to trade the German DAX index. WH SelfInvest offers both these instruments. The CFD allows smaller trades. Seasoned investors tend to prefer the DAX or the Mini-DAX future.
The NanoTrader platform contains over 50+ trading strategies. These strategies are free. It is clearly indicated if a strategy is suitable for DAX trading (many are) and how you should go about it.
These are some examples of strategies suitable for DAX trading: Morning Buy EU, Kaufman Efficiency Ratio, TrendPlus en LS Histogram Scalper.
Forum & Techscan
The German WH SelfInvest team analyses the DAX index in the forum. Trading opinions, accompanied by useful illustrations, are given. Break-outs enjoy the particular interest of our German trading team.
The free WHS TechScan tool analyses the DAX on the basis of more than 60 T.A. indicators, trading strategies and statistics. If something special happens on the DAX, you will see it.
Dax futures
Two futures are available for trading the DAX index: the DAX future and the Mini-DAX future. Both these futures contracts are listed on the Eurex exchange. Our order commissions on futures orders are extremely low. The order execution is high-speed with direct market access. We always offer tick-by-tick quotes. In broker comparisons WH SelfInvest is regularly awarded the best futures broker title.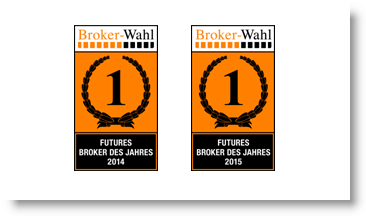 Dax CFD - Spread 0,8 point
WH SelfInvest is a CFD specialist. We offer both a regular CFD and a day CFD. The regular CFD is available 24/24/5 and has a spread of only 1 point during core trading hours (8h00 - 17h30) and 1,5 point until 22h00. Our order execution is without equal.

The spread on the day CFD is even lower at an unrivalled ... 0,8 point from 8h00 to 22h00.